Organic Quality inside, a new brand in onion sets
Bejo, Broer and De Groot en Slot have reached an agreement with Bouma Biologisch Pootgoed to jointly organize the cultivation, storage, processing and sales of organic onion sets. This partnership will give the grower better access to onion sets with Organic Quality inside.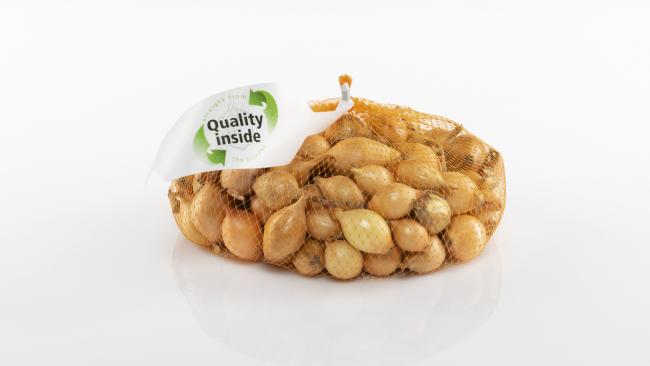 Close cooperation in organic onion sets ensures a link in the chain  
Carel Bouma and his team of growers will take up the cultivation of high-quality organic onion sets, following the Quality inside protocol. Broer will handle storage, processing, packaging and logistics, while Bejo will be the exclusive distributor of these organic BGS (Bejo/De Groot en Slot) onion sets in Europe.
According to Siem Beers of Broer, this represents a huge advance for organic growers. The BGS range of onions includes Redlander and Boga, varieties which are highly resistant to downy mildew and with Boga strong against Fusarium as well. These diseases are among the largest problems in onion cultivation for organic growers. This makes access to resistant onion sets essential, particularly since growing from sets also reduces weed pressure and is less labour-intensive. 
Eight new varieties for organic cultivation  
The varieties that will come onto the market this year, available exclusively under the 'Organic Quality inside' label, are:
Boga, Troy, Jetset, Centurion, Radar, Red Light, Redlander and Red Baron.
For more information you can speak to one of Bejo's local representatives or to Siem Beers, Klik hier om het email address te zien, or Carel Bouma, Klik hier om het email address te zien.