Grading
Advantages of grading
Grading of onion sets has multiple advantages:
Large degree of uniformity. 
In the larger size up to 20% increase in production.
Maximum control is possible on desired grading of final product.
Maximum control is possible on desired earliness of final product.
Please keep in mind that the large size sets (21-24mm) are more susceptible to bolting.
Yield index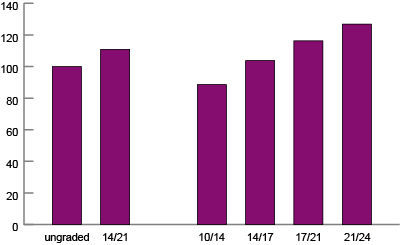 Earliness
The earliness of the various size classes can vary by up to 6 days. The larger the onion sets, the earlier maturing it is. A second determining factor is the planting density.
Graded sizes and earliness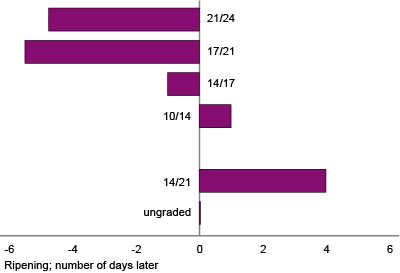 Graded sizes and size of end product
For the same planting density and growth period, larger onion sets produce a larger end product. However, the smaller size has a longer growing period and by the final grading can be almost as large as the larger size class. 
Harvest second year product